Civil Engineering
About the Department
Programmes Offered
| | |
| --- | --- |
| Programme | Intake |
| B.E | 60 |
| M.E Structural Engineering | 30 |
| M.E Environmental Engineering | 30 |
The Department of Civil Engineering was established in the year 2009 with an intake of 60 students. Also PG Courses M.E Structural Engineering and Environmental Engineering were introduced in the academic year of 2013 – 14 & 2014 – 15 respectively with yearly intake of 18 students. Now the Intake has been increased as 30 from the academic year 2022-23. The Department of Civil Engineering graduates will have a mastery of fundamental knowledge, problem solving skills, Engineering experimental abilities, and design capabilities necessary for entering Civil Engineering career and/or graduate school.
It is aimed to produce graduates who have the knowledge and skills necessary for identifying and assessing design alternatives and the related to social, economic, environmental, and public safety impacts. Civil Engineering includes the Planning, Design, Construction, Maintenance, and operation of large and permanent Engineering projects of our civilization. Civil Engineers are in demand wherever there are people. The major subdivisions of Civil Engineering are Structural, Geotechnical, Environmental, Water resources, and Transportation Engineering.
The Civil Engineer is responsible for major projects such as bridges, large buildings, dams, harbor works, municipal water supply, sanitation facilities, streets, highways, and other transportation facilities. On many projects, Civil Engineers work in close cooperation with Engineers and Scientists from other fields. The Department is organizing various Value added courses like Auto CAD, Revit Architecture, Primavera and Staad Pro  etc.
HOD's Message
Dr. S. Shanmugasundaram
Educational Qualification  : M.E., Ph. D
Teaching Experience         :31 Years
Industry Experience          : 3 Years
It gives me immense pleasure to lead the Department of Civil Engineering. The Department was established in the year 2009 to cater the ever increasing demand of Civil Engineers in industry and academia and to serve all concerned to their fullest expectations. M.E Structural Engineering in the Year 2013 and M.E Environmental Engineering in the Year 2014 have been started to make the students to get specialized. The students are groomed to become full fledged professionals with blend of up-to-date technical knowledge and field experience gained during their Internship.
The greatest asset of the Civil Engineering Department is its highly motivated and experienced faculties. The available diversity of expertise of the faculty prepares the students to work in Global Multicultural Environment. To bring synergy in its various activities, the Department is organized to make students familiar in three streams:
Structural Engineering, Construction Engineering and Management, Environmental and Water Resources Engineering.   We continuously strive to make students aware of the latest technological developments by imparting quality education and organizing various departmental activities such as workshops, seminars, Industrial Guest lecture, Hands on training, Webinar, Symposium, Skill Development Programs etc. Industrial visits and Internship provide a complete practical exposure to our students. MOU with reputed Construction firms create wide opportunities for conducting Collaborative technical activities, Internships and lead to provide suitable Placements. Our Practical oriented teaching methodology helps for their holistic development as a Professional Engineer.
Various Emerging fields like Advanced Foundation Techniques, Non Destructive Techniques, GIS and Remote Sensing, Industrial Pollution Control and Audit etc enhance more field opportunities. The framework of the programs provides ample opportunities to the students to train themselves as researcher, thinker, job-seeker, entrepreneur, or innovator based on their passion. Highly successful alumni prove our academic excellence. They are well placed as Senior Project Executive Planners, Specification Consultants, Structural Designers, Quantity Surveyors etc.  Ample opportunities are created to the students to meet the challenges of Construction Industrial Scenario. The value based education drives our students to become more competitive and Quality oriented successful leaders of tomorrow.
Programs Outcomes & Objective
Program Educational Objectives describe the career and professional accomplishments in five years after graduation that the program is preparing graduates to achieve.
To enhance the knowledge and skills of students in emerging trends of science, Engineering and Technology.
To prepare the students to meet the industrial needs by adopting the latest technologies.
To encourage the students for continuous learning and creating opportunities through course work, seminar, workshop, symposium and conference.
To motivate the students to become members in professional societies and update their knowledge for meeting the global challenges.
Program Outcome describe the knowledge, skills and attitudes the students should have at the end of a four year engineering program.
Engineering Graduates will be able to:
Engineering Knowledge: Apply the knowledge of mathematics, science, engineering fundamentals and an engineering specialization to the solution of complex engineering problems.
Problem Analysis: Identify, formulate, review research literature, and analyze complex engineering problems reaching substantiated conclusions using first principles of mathematics, natural sciences, and engineering sciences.
Design / Development of solutions: Design solutions for complex engineering problems and design system components or processes that meet the specified needs with appropriate consideration for the public health and safety, and the cultural, societal, and environmental considerations.
Conduct investigations of complex problems: Use research-based knowledge and research methods, including design of experiments, analysis and interpretation of data, and synthesis of the information to provide valid conclusions.
Modern tool usage: Create, select, and apply appropriate techniques, resources, and modern engineering and IT tools including prediction and modeling of complex engineering activities with an understanding of the limitations.
The engineer and society: Apply reasoning informed by the contextual knowledge to assess societal, health, safety, legal and cultural issues and the consequent responsibilities relevant to the professional engineering practice.
Environment and Sustainability: Understand the impact of the professional engineering solutions to societal and environmental contexts, and demonstrate the knowledge of, and need for sustainable development.
Ethics: Apply ethical principles and commit to professional ethics and responsibilities and norms of the engineering practice.
Individual and team work: Function effectively as an individual and as a member or leader in diverse teams, and in multidisciplinary settings.
Communication: Communicate effectively on complex engineering activities with the engineering community and with society at large, such as, being able to comprehend and write effective reports and design documentation, make effective presentations, and give and receive clear instructions.
Project management and finance: Demonstrate knowledge and understanding of the engineering management principles and apply these to one's own work, as a member and leader in a team, to manage projects and in multidisciplinary environments.
Lifelong learning: Recognize the need for and have the preparation and ability to engage in independent and lifelong learning in the broadest context of technological change.
Program Specific Outcomes are statements that describe what the graduates of a specific engineering program should be able to do.
Developing the Civil Engineering Software skills.
To develop the skills in Civil Engineering field to become well versed in ModernSurveying, Structural Analysis, Structural Design and Quantity Surveying using latest software's.
Developing Human skills.
To imbibe the skills on supervising, coordinating guiding leading and decision making in the minds of Civil Engineering students for completing infrastructure projects in time.
Value Added Courses
AutoCadd

StaddPro

Revit & Architecture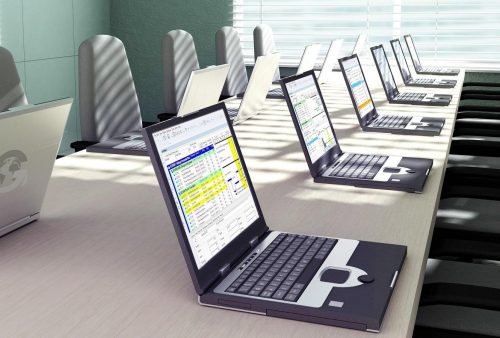 Primavera
Industry Tie-ups
| S.No. | Name of the Industry |  Purpose |
| --- | --- | --- |
| 1 | Irrigation Management Training Institute, Trichy | Project , Placement, Internship, Industrial Visit |
| 2 | Prayozana Construction Management Training Institute, Salem | Project , Placement, Internship, Industrial Visit |
| 3 | Shri KubheraParivar, Coimbatore. | Placement Training |
| 4 | Angel Builders, Coimbatore. | Project , Placement, Internship, Industrial Visit |
| 5 | Sigaram Construction Pvt Ltd, Erode. | Project , Placement, Internship, Industrial Visit |
| 6 | SK Planners & Builders,   Erode | Project , Placement, Internship, Industrial Visit |
| 7 | National Highways Authority of India | Project , Placement, Internship, Industrial Visit |
Awards and Recognition
1. CIVIL IV YEAR–MR.Aayush Yadav won a " ISTE CHAPTER – BEST STUDENT AWARD FOR 2019 " at 19th ISTE TN Section Annual Convention of Engineering Students 2019 on 18th December 2019 at PSG college of Technology & Applied research , Coimbatore -641062.
2. CIVIL IV YEAR–Ms. Akshaya won a "BEST STUDENT AWARD FOR 2018-2019 " at Sairam Engineering college on 1/03/2019
3. M.E Structural Engineering – K.Gowthamy Secured 40th Rank in Anna University Examinations in the year of 2015-2017.
4. M.E Structural Engineering – G.Harishini Secured 40th Rank in Anna University Examinations in the year of 2016-2018.
5. M.E Structural Engineering – R.Aswathi Secured 25th Rank in Anna University Examinations in the year of 2018-2019.
Department Activities
ISTE AWARD
We are happy to receive the Best ISTE Student Award every year.
2022 – Glory Gifta
2019 – Mr.Aayush Yadav
2018 – Ms.Akshaya
One Credit Course
In the AY 2021-22 47 Students of II Year B.E Civil Engineering Completed One Credit Course on "Documentation and Drafting in Construction Projects" which was handled by Er.Vivek.M, Managing Director, VK Builders – Erode.
In the AY 2022-23 47 Students of III Year B.E Civil Engineering Completed One Credit Course on "3D Modeling Techniques of BIM" which was handled by Er.Suresh Anand.P, Managing Director, SPS Construction, Erode