Mechanical Engineering
Programs Outcomes & Objective
Program Educational Objectives describe the career and professional accomplishments in five years after graduation that the program is preparing graduates to achieve.
Have a sound knowledge in mathematical and mechanical engineering aspects for solving engineering problems.
Expertise in the areas of design, thermal, materials and manufacturing.
Practice their profession with good communication, leadership, ethics and social responsibility.
Program Outcome describe the knowledge, skills and attitudes the students should have at the end of a four year engineering program.
Engineering Graduates will be able to:
Engineering Knowledge: Apply the knowledge of mathematics, science, engineering fundamentals and an engineering specialization to the solution of complex engineering problems.
Problem Analysis: Identify, formulate, review research literature, and analyze complex engineering problems reaching substantiated conclusions using first principles of mathematics, natural sciences, and engineering sciences.
Design / Development of solutions: Design solutions for complex engineering problems and design system components or processes that meet the specified needs with appropriate consideration for the public health and safety, and the cultural, societal, and environmental considerations.
Conduct investigations of complex problems: Use research-based knowledge and research methods, including design of experiments, analysis and interpretation of data, and synthesis of the information to provide valid conclusions.
Modern tool usage: Create, select, and apply appropriate techniques, resources, and modern engineering and IT tools including prediction and modeling of complex engineering activities with an understanding of the limitations.
The engineer and society: Apply reasoning informed by the contextual knowledge to assess societal, health, safety, legal and cultural issues and the consequent responsibilities relevant to the professional engineering practice.
Environment and Sustainability: Understand the impact of the professional engineering solutions to societal and environmental contexts, and demonstrate the knowledge of, and need for sustainable development.
Ethics: Apply ethical principles and commit to professional ethics and responsibilities and norms of the engineering practice.
Individual and team work: Function effectively as an individual and as a member or leader in diverse teams, and in multidisciplinary settings.
Communication: Communicate effectively on complex engineering activities with the engineering community and with society at large, such as, being able to comprehend and write effective reports and design documentation, make effective presentations, and give and receive clear instructions.
Project management and finance: Demonstrate knowledge and understanding of the engineering management principles and apply these to one's own work, as a member and leader in a team, to manage projects and in multidisciplinary environments.
Lifelong learning: Recognize the need for and have the preparation and ability to engage in independent and lifelong learning in the broadest context of technological change.
Program Specific Outcomes are statements that describe what the graduates of a specific engineering program should be able to do.
Ability to apply their knowledge to design and analysis by using software tools.
Engage them professionally in industries or as entrepreneurs in the field of manufacturing and design
List of Laboratory
Kinematic and Dynamics Lab
Metrology & Measurements Lab
Strength of Materials Lab
Fluid Mechanics and Machinery Lab
Engineering Practices Lab
Electrical Engineering Lab
Manufacturing Technology Lab I & II
Thermal Engineering Lab I & II
Additional Labs for Advanced Learning
Hyundai professional center
Dassault Systems Centre of Excellence
Value Added Courses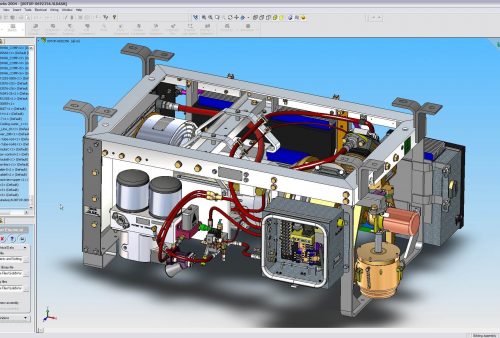 Solid Work
Auto CAD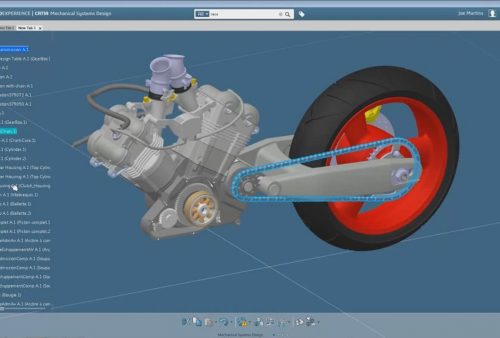 Catia

Pro-E
Ansys

Industrial Automation 4.0
IOT
Industry Tie-ups
| S.No. | Name of the Industry | Purpose |
| --- | --- | --- |
| 1 | Nouveaux Industries Pvt, Ltd -Kangayam | Project , Placement, Internship, Industrial Visit |
| 2 | EURO Cast Engineering-Annur-Coimbatore | Project , Placement, Internship, Industrial Visit |
| 3 | SIM InfoSystems Pvt Ltd-Chennai | Project , Placement, Internship, Industrial Visit |
| 4 | Sakthi Auto Component Limited – Uthukuli | Project , Placement, Internship, Industrial Visit |
Awards and Recognition
1. Life time achievement award – Dr.V.K.Shunmughanaathan at 21st ISTE TN section annual engineering faculty convention, Karpagam institute of technology, Coimbatore on 29th march 2019 by Indian society of technical education
2. Best Paper Award - R.Rajarajan on the paper titled An Intrinsic Power Prediction Technique to Enhance Power Quality Using Unified Power Quality Conditioner in Power System in International e-Conference on Green Technologies for Power generation, Communication and Health Care on 6th June,2020 organized by Department of ECE , EEE & BME at SPIHER, Chennai, India.