Electronics & Communication Engineering
Electronics & Communication Engineering
About the Department
Programmes Offered
| | |
| --- | --- |
| Programme | Intake |
| B.E | 120 |
| M.E Applied Electronics | 18 |
Electronics and Communication Engineering (ECE) is a swiftly advancing field, with new ideas emerging every other second. From mobile phones to fiber optics to Internet of Things (IoT), there are exciting avenues to explore and create even better ideas. With technology becoming all pervasive in everyday life, opportunities for Electronic Engineers are endless. The ECE Department at Excel Engineering College prepares students for careers in this constantly evolving discipline. Students pursuing a B.E in ECE have a full and flexible undergraduate curriculum. Numerous streams can be tailored to fit each individual's interests, skills and career goals. Students are honed for incredible careers in industry, academia and research. The department has a vision of developing Centre of Excellence in R&D, in the field of Electronics and Communication Engineering and make the hardworking students blossom into meritorious and self-disciplined engineers. Our aim is to develop innovative and simple instructional material to drive the concepts into the minds of students and infuse scientific temper in the students and guide them towards research in communication engineering.
HOD's Message

Dr.K.Tamilarasi, Ph.D.
Educational Qualification : M.E., Ph.D.
Teaching Experience         : 15 years
Industry Experience          : NIL
Professional Society Member : FIEI, FIETE, MISTE & ISC
Electronics and Communication Engineering is a dynamic and exciting area that provides excellent career opportunities in various sectors of the society. The department has consistently maintained an exemplary academic and research record. The greatest asset of the department is its highly motivated and learned faculty that prepares the students to confidently face the global multicultural environment. We are committed to give our students an outcome based education through outcome based teaching and learning process which provides them an environment to develop critical thinking and problem-solving skills as they advance through the programme. In addition to classroom teaching, the students are guided and motivated to implement practically the principles learned in classrooms through experimentations in the laboratories which help students gain confidence and become skilled engineering professionals. The Department not only aims to make our students technically sound and knowledgeable but also to nurture their wisdom and make them a better and responsible human being.
Programs Outcomes & Objective
Program Educational Objectives describe the career and professional accomplishments in five years after graduation that the program is preparing graduates to achieve.
To educate the students for acquiring sound knowledge in the field of Electronics and Communication Engineering and interdisciplinary field so as to meet the needs in the field of Electronics Communication industries.
To provide knowledge and skills for developing new products in the field of Electronics and communication.
To offer excellent academic learning environment in the department of ECE for facilitating students to become eminent team players.
To facilitate the students with necessary knowledge in the field of ECE so as to succeed in competitive examination for pursuing higher studies.
To expose the students on professional, ethical and social skills to shape them with leadership quality for analyzing and solving engineering and social issues.
Program Outcome describe the knowledge, skills and attitudes the students should have at the end of a four year engineering program.
Engineering Graduates will be able to:
Engineering Knowledge: Apply the knowledge of mathematics, science, engineering fundamentals and an engineering specialization to the solution of complex engineering problems.
Problem Analysis: Identify, formulate, review research literature, and analyze complex engineering problems reaching substantiated conclusions using first principles of mathematics, natural sciences, and engineering sciences.
Design / Development of solutions: Design solutions for complex engineering problems and design system components or processes that meet the specified needs with appropriate consideration for the public health and safety, and the cultural, societal, and environmental considerations.
Conduct investigations of complex problems: Use research-based knowledge and research methods, including design of experiments, analysis and interpretation of data, and synthesis of the information to provide valid conclusions.
Modern tool usage: Create, select, and apply appropriate techniques, resources, and modern engineering and IT tools including prediction and modeling of complex engineering activities with an understanding of the limitations.
The engineer and society: Apply reasoning informed by the contextual knowledge to assess societal, health, safety, legal and cultural issues and the consequent responsibilities relevant to the professional engineering practice.
Environment and Sustainability: Understand the impact of the professional engineering solutions to societal and environmental contexts, and demonstrate the knowledge of, and need for sustainable development.
Ethics: Apply ethical principles and commit to professional ethics and responsibilities and norms of the engineering practice.
Individual and team work: Function effectively as an individual and as a member or leader in diverse teams, and in multidisciplinary settings.
Communication: Communicate effectively on complex engineering activities with the engineering community and with society at large, such as, being able to comprehend and write effective reports and design documentation, make effective presentations, and give and receive clear instructions.
Project management and finance: Demonstrate knowledge and understanding of the engineering management principles and apply these to one's own work, as a member and leader in a team, to manage projects and in multidisciplinary environments.
Lifelong learning: Recognize the need for and have the preparation and ability to engage in independent and lifelong learning in the broadest context of technological change.
Program Specific Outcomes are statements that describe what the graduates of a specific engineering program should be able to do.
ECE fundamental concepts:  To analyse, design and develop solutions by applying foundational concept of electronics and communication engineering.
Design Principles and Best practices:  To apply design principles and best practices for developing quality products for science and business applications.
Innovations through ICT: To adapt to emerging information and communication technologies (ICT) to innovate ideas and solutions to existing/novel problems.
List of Laboratory
Optical Microwave Laboratory
Signal Processing Laboratory
Electronics Devices and Circuits Laboratory
Circuits and Simulation Laboratory
Microprocessor and Microcontroller Laboratory
PG-Electronics System Design Laboratory
Engineering Practices Laboratory
Electronics Devices and Circuits Laboratory
Microprocessor and Digital Laboratory
Signal Processing and Networks Laboratory
Communication/Optical and Microwave Laboratory
Advanced Electronics System Laboratory
Additional Labs for Advanced Learning
Advanced Communication Laboratory
Value Added Courses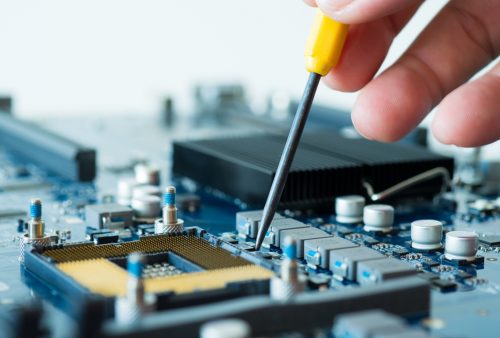 PCB Designing
Smart Mobile phone servicing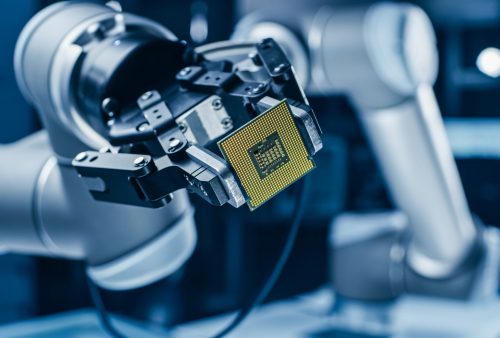 Robotics

Industry Ready Engineering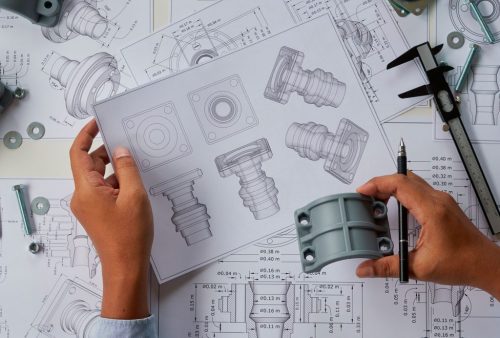 Product Engineering
Hobby Electronics (Basic Electronics)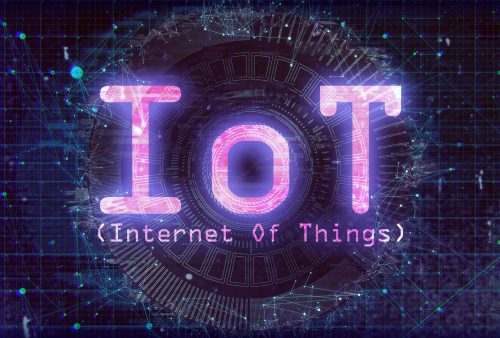 Internet of Things
Industry Tie-ups
| | | |
| --- | --- | --- |
| S.No. | Name of the Industry | Purpose |
| 1 | VI MICROSYSTEMS PVT.LTD, CHENNAI | Project , Placement, Internship, Industrial Visit |
| 2 | MEZOBLANCA SOFTWARE SOLUTIONS,COIMBATORE | Value Added Courses |
| 3 | SUNSHIV ELECTRONICS , COIMBATORE | Value Added Courses |
| 4 | MEGATRONICS, COIMBATORE | Project , Placement, Internship, Industrial Visit |
| 5 | PREMIER EQUIPMENTS AND TOOLS,COIMBATORE | Project , Placement, Internship, Industrial Visit |
| 6 | PULSAR,CHENNAI | Students Internal Project |
| 7 | CALIBER EMBEDDED TECHNOLOGY,SALEM | Project , Placement, Internship, Industrial Visit |
| 8 | ABE SEMICONDUCTOR DESIGNS | Project , Placement, Internship, Industrial Visit |
| 9 | NEW MOBILE TECHNOLOGIES | Workshop, Certification course |
| 10 | POPULAR SYSTEMS,COIMBATORE | Workshop, Certification course |
| 11 | PROYOGA TECHNOLOGIES | Student's Internship, Project |
| 12 | NANDHA INFOTECH | Student's Internship, Project |
Dr.C.Karthikeyini.,Ph.D.,
Professor

Dr.G.Prakash.,Ph.D.,
Professor

Dr.S.Jayapoorani.,Ph.D.,
Professor
Special Equipments
Title:
MODROB (Modernization and Removal of Obsolescence) for Communication System Laboratory Funded by AICTE.
Submitted by :
Dr.N.Nandhagopal
Professor, Department of ECE,
Excel Engineering College,
Namakkal-637 303.
Date of sanction : 15.11.2019
Date of Commencement of Project:04.12.2019
Amount sanctioned by AICTE: Rs. 12,40,000