Facilities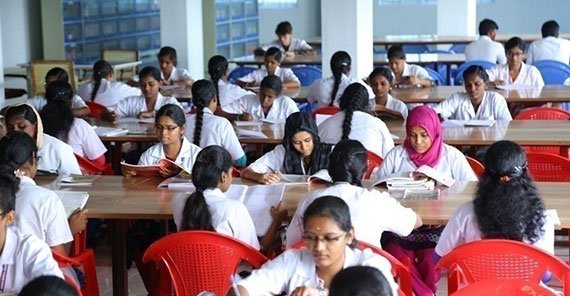 Library
Central & Digital library.
Avaliable Books 8053 (Including Siddha, Modern & General Books)
Herbal Garden
Our Herbal garden which consists more than 630 plants (250 species), well maintained and available for field studies of Medicinal botany and Gunapadam Departments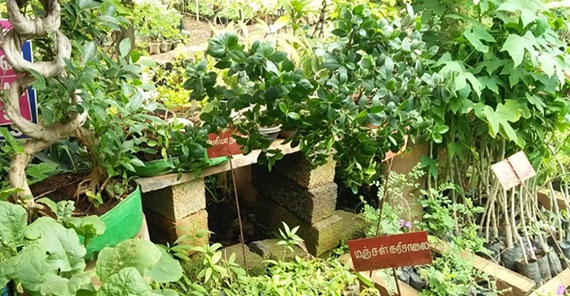 Hostel
Excel Institutions provide excellent hostel facilities for students who have come far away from home for their education. At Excel the hostels have good infrastructure separately for Boy students and Girl students to stay comfortably. In all the hostels various activities and amenities are provided in an efficient manner under responsible wardens. Excel hostels provide single, double and multiple-member rooms where they are served multi-cuisines to suit their differing tastes.
Canteen & Cafetaria
The Canteen and Cafeteria located at vantage points within the campus help the hostel students as well as the day scholars to purchase their emergency stationery items, soft drinks and snacks. 'The Food Court' that serves international cuisines –vegetarian as well as non-vegetarian – is a treat for the palate of everyone.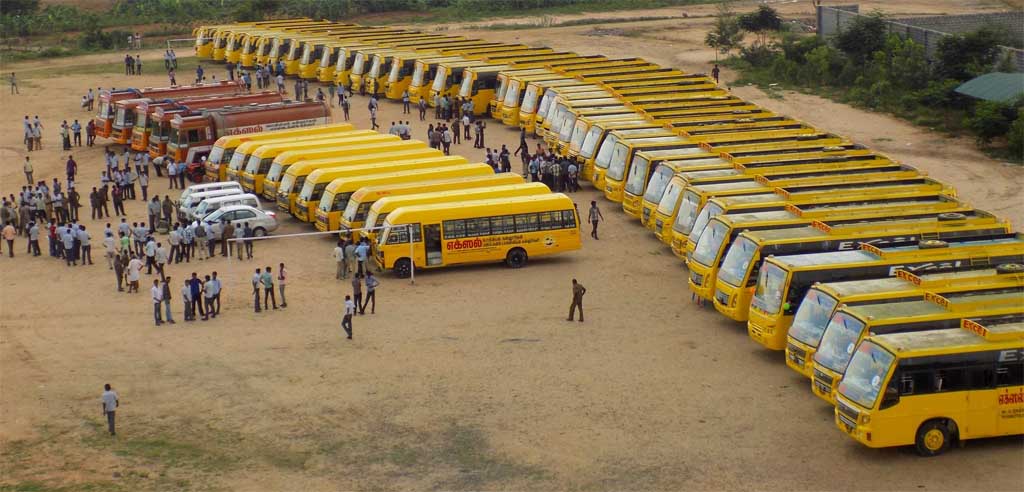 Transport
For the benefit of the Students and Faculty Members, Excel Institution Buses are being operated to near and far places like Sankari, Salem, Omalur, Mettur, Tiruchengode, Erode, Arachaloor, Anthiyur, Thindal, Bhavani, Chennimalai, Edappadi and Komarapalayam. Transport is arranged at convenient timings so as to reach the campus and back home in time. For this, a fleet of 59 buses have been inducted into operation.
Public Transport is also convenient and frequent as the Main Gate of the EGIs is beside the National Highway-544 between Salem and Coimbatore.
Gym
Gymnasiums with a total of 42Stationsare provided in both Boys' and Girls' Hostels for ensuring the physical fitness of our students and also to alleviate their stress.
ATM
The Excel Campus has 2 ATMs within its well-guarded compound walls for the benefit of the students, staff, and parents alike, so that the need for liquid cash at any time can be met without the worry of having to carry money in one's custody in advance. There is an additional ATM adjacent to the Main Gate of the Excel Group Institutions, to the right side, that helps to avoid rush or having to wait in a queue.
Ambulance
The Excel Campus has Ambulance Service that offers 24 -Hour Service to anyone in need within the Campus.

Convention Centre
Excel Group Institutions have a well equipped Convention Centre with a seating capacity of over 2000 persons. The Excel Convention Centre is spacious, air-conditioned and has well a furnished Hall 25,375 sq. ft. in area with a stage measuring 30 x 98 ft. It has 12 fully-furnished suite rooms equipped with modern projection and audio system, and a fully air-conditioned Mini-Hall, measuring 8,729 sq. ft. in area. In addition to a Dining Hall, and an open Car Parking Area that can accommodate 1000 cars. It provides ample opportunity for students to exhibit their talents in cultural activities.
Battery Car
Travel freely within the Campus on the Battery-operated Eco-friendly Car
Parking Lots
All the roads in the vast and spread out Campus of EGIs have been macadamized and tarred, and each and every Block of building has been provided with Parking Lots for Two Wheelers as well as Four Wheelers.