Home
Exceptional Academic care designed for real life
Exceptional Academic care designed for real life
Exceptional Academic care designed for real life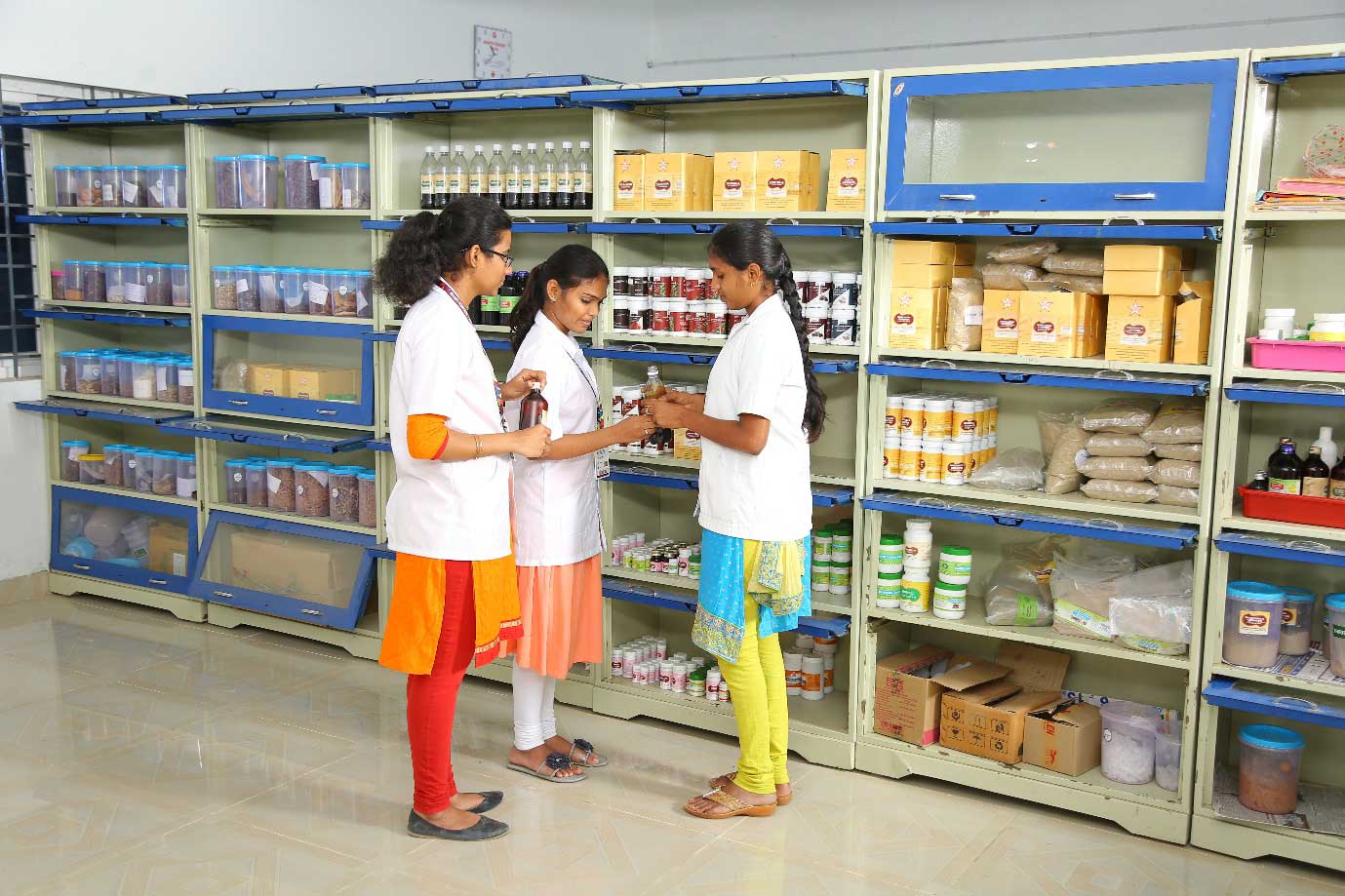 Exceptional Academic care designed for real life
Exceptional Academic care designed for real life
Our Vision and Mission
Vision
To refine the scope of Higher Education in Health Care and Research, by infusing perfection into each of our pursuits, thereby nurturing a generation of committed, knowledgeable and socially responsible Siddha Physicians to cater tothe wholesome health of the needy people
Mission
To impart education that caters to the growing challenges in maintaining the Health Care and social needs of our nation.
To constantly upgrade the standards of teaching and learning in the field of Siddha Medicine.
To encourage the spirit of research and development of new Methodologies in the Siddha system, for the benefits of the society.
To provide conducive ambiences and opportunities for developing the students into creative, talented and globally competent professionals.
At Excel, you'll discover bold ideas about
what a Institutions can be.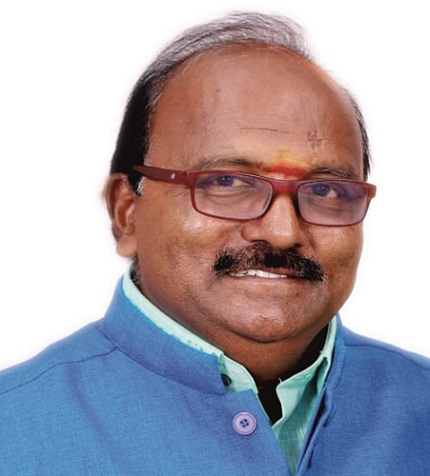 HAR GHAR TIRANGA - In the 75th year of India's Independence, our Excel Siddha Medical College and Research centre celebrated as three days (13.08.2022-15.08.2022) events.
September 9, 2022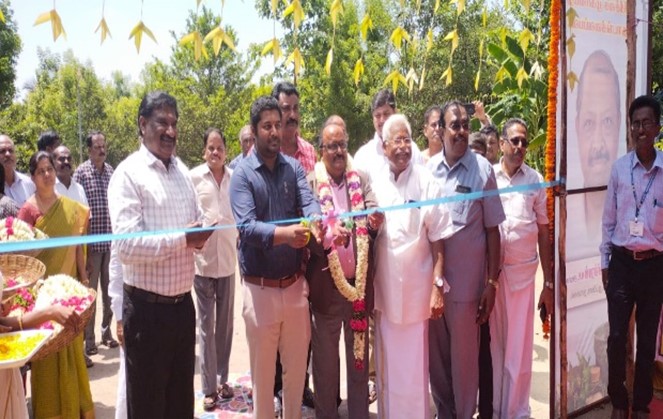 Excel Medical Camp and Rare Medicinal Plants Exhibition and Conference at Kasivinayagar Temple Premises, Aanaikattipalayam, Rasipuram on 29th April, 2022.
July 26, 2022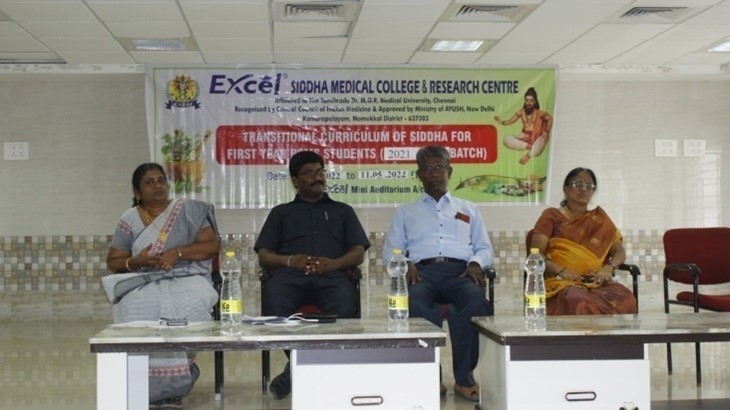 Excel Siddha Medical College & Research Centre organized the Transitional Curriculum Programme for the First BSMS(2021-2022 Batch) at Excel Mini Auditorium from 20.04.2022 to 14.05.2022
July 26, 2022
Excel Siddha Medical College & Research Centre
Excel Siddha Medical College & Research Centre is situated on an eco-friendly hillock beside the Coimbatore – Salem Main Road, NH-544. It is located at Pallakkapalayam, Namakkal District, Tamil Nadu, about 9km from Bhavani, 20 km from Erode, 40 km from Salem, and 107 km from Coimbatore. The nearest Airport is Coimbatore and the nearest Railway Station is Erode Junction. Excel Siddha Medical College Hospital was established in August 2015 and Excel Siddha Medical College & Research Centre was established in October 2019. The college offers the 5½-year Bachelor's Degree Course i.e., BSMS (Bachelor of Siddha Medicine and Surgery) which plays a unique role in Indian Medicine. The College is affiliated with The Tamilnadu Dr.MGR Medical University, Chennai, recognized by the Central Council of Indian Medicine (CCIM) and approved by the Ministry of AYUSH, Department of Health & Family Welfare, Govt. of India, New Delhi.