Campus Facilities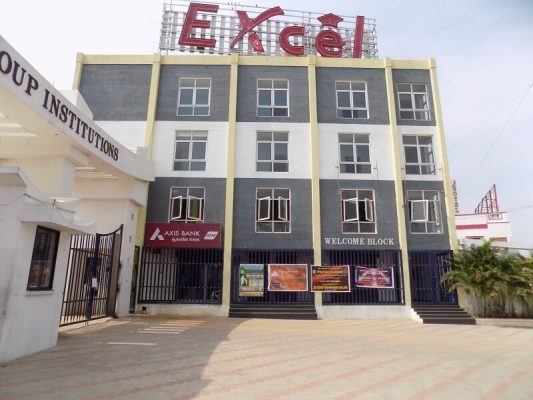 Banking Facilities
EGIs have a full time working bank right next to the Main Gate. 3 ATMs along with a CDM have been installed for the benefit of the students and staff 24 x 7.
Guest House
There is a Spacious and Luxurious Guest House named 'The Welcome Block' close to the Main Entrance where the parents and relatives of the students can stay with all comforts during their visits to the wards in the various Institutions of the Excel Group. The visiting professors and guest faculty are also accommodated here during the days of their duty.

Canteen & Cafeteria
The Canteen and Cafeteria located at vantage points within the campus help the hostel students as well as the day scholars to purchase their emergency stationery items, soft drinks and snacks. 'The Food Court' that serves international cuisines –vegetarian as well as non-vegetarian – is a treat for the palate of everyone.
Clinic and Hospital
The Campus has a well-equipped Clinic with a Doctor at fixed hours and nursing service round the clock. There is also a full-fledged Hospital with 200 Beds with all wellness services. There is also an Ambulance Service that offers 24-Hour Service to anyone in need within the Campus.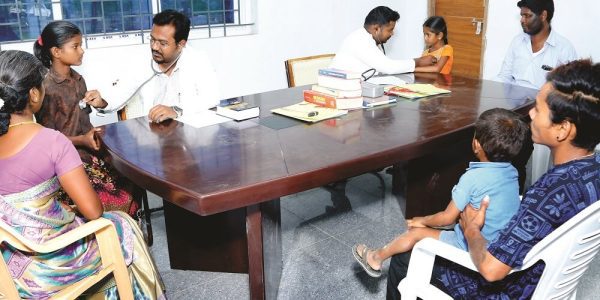 Parking Lots
All the roads in the vast and spread out Campus of EGIs have been macadamized and tarred, and each and every Block of building has been provided with Parking Lots for Two Wheelers as well as Four Wheelers.
Hostel
Excel Institutions provide very good hostel facilities for students come far away from home for their education. At Excel the hostels have good infrastructure separately for Boy students and Girl students to stay comfortably. In all the hostels various activities and amenities are provided in an efficient manner under responsible wardens. Excel hostels provide single, double and multiple-member rooms.
Data Centre and Wi-Fi Facility
The vast Data Centre with over 50 systems provide for the convenient project works of students late into the evening. The Blade Server connects 1700 systems within the campus, and upon an application, every student is given Wi-Fi Connection on Laptops and even Mobile Phones round the clock.
Sports and Games Facilities
Realizing the importance of Sports and Games in the formation of character and physical development, EGIs have provided vast playgrounds, courts and pitches for numerous games, all in International Standard so that the students have the best of everything.
Battery Car
Travel freely within the Campus on the Battery-operated Eco-friendly Car