Trust & Management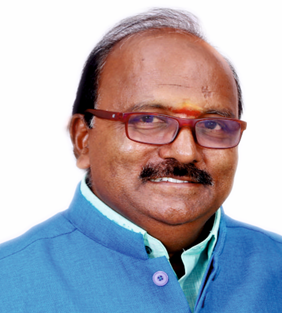 About The Chairman
Prof. Dr. A.K. Natesan, MCom, MBA, MPhil, PhD, FTA, is the Honorable Chairman of the Excel Group Institutions. The motive force behind the Excel Group Institutions is SRET – Sri Rengaswamy Educational Trust.
We, in India today, are living in a transitional era. On one hand, we are swamped by the global financial meltdown while on the other we are witnessing a slow but sure revival of the manufacturing and agricultural sectors. It is evident that highly trained and skilled professionals will be needed in vast numbers to enable our country's transition towards industrial and financial self-sufficiency. In this changing scenario, technology will continue to be a major catalyst for enabling the country's transformation. So the demand for quality technical education in India is huge.
While assuming the chairmanship of Excel Institute of Health Science, I am overwhelmed by holy feelings of respect and gratitude. As this college offers a really big challenge, let us carry out the transformation and change without disturbing the continuum in tradition.
We remember that the students are the biggest stakeholders in the entire scenario. I have great affection for modern go-getter generation you belong to. Excel Institute of Health Science provides you with a vast space of trust and support. I am sure when a vision begins to form everything changes.
Vice Chairman
Dr. N. Mathan Karthick, MBBS, MHSc (Diabetology), MISTE, PHF
Welcome to the Excel Institute of Health Science.
Opting an institution is amongst the most imperative decision in one's academic life. It may be the key that opens the door to a lifetime of possibilities for growth and service. We want you to base your choice of a college on relevant and reliable information. How well it turns out for you will rely primarily on the efforts you invest & nurture in your own intellectual and professional development. Invest wisely and be assured that EXCEL faculty and staff ensure their best efforts in helping you realize your educational goals.
By building people, we build society. By building leaders, we build the nation's technology and economy. Technical Education is, in effect, a nation's service. At Excel we believe only a well disciplined, value added students to become the high profiled professionals who can achieve the avowed objective of our great president Honorable Abdul Kalam to make our country "Super Power".
We are pleased to acknowledge your interest in Excel Institute of Health Science. We foster the growth of innovative professionals, scientists and engineers who firmly hold the trust and confidence of the community at large. We want Excel College of Health Science to be the dream of every soul that wants to experience true enlightenment & exposure excellence.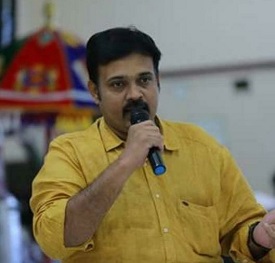 Principal's Profile
Prof. Dr.A. Ayyappan, M.P.T.(Neuro), (Ph.D).,
Prof. Dr. A. Ayyappan is the Principal of Excel College of Physiotherapy and Research Center. He did his B.P.T at Dr.M.G.R University in 1995. He did his M.P.T AT Dr.M.G.R University in 2004. He has 22 years of experience in the field of Physiotherapy Education. He headed the JKK MUNIRAJA Medical Research Foundation, College of physiotherapy as a vice-principal for a span of over 16 years. Former Assistant Professor of National Institute of Orthopaedically Handicapped (NIOH), Kolkatta, Government of India (2009-2010). He is doing PhD Research in the locomotor disability at Bharathidasan University.