Hospitals
Outpatient Department
An outpatient department is designed for the treatment of outpatients, people with health problems who visit the hospital for diagnosis or treatment. Outpatient services include: Wellness and prevention, such as counseling and weight-loss programs. Diagnosis, such as lab tests, X ray & Ultra sound scans. First time in Namakkal District we are providing integrated AYUSH treatment & Physiotherapy in minimal cost
Laboratory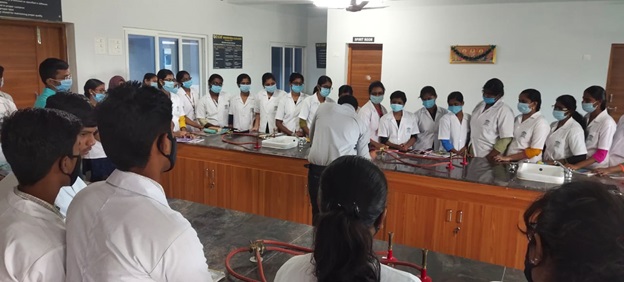 A clinical laboratory is available to carry out tests on clinical specimens such as blood or urine to obtain information about the health of a patient to aid in diagnosis, treatment, and prevention of disease. The tests are performing in the areas of Biochemistry, Hematology, and Microbiology with the use of Semi auto Analyzer.
X Ray

Digital X ray facility (GE) is there to diagnose, monitor, and treat many medical conditions with AERB Certification.
Ultrasound Scan
Ultrasound scan is available for examining many of the body's internal organs like heart and blood vessels and its major branches, Liver, gallbladder, spleen, pancreas, kidneys, bladder, uterus, ovaries, and unborn child (foetus) in pregnant patients.