Diploma in Health Inspector
Diploma in Health Inspector
About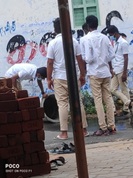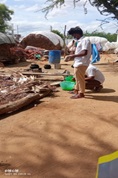 Diploma in Health Inspector is a short-term programme. It can be pursued to understand the basics of the programme and to take advanced courses in this field. The duration of the course shall be for 2 academic years (Non Semester). 1½ year theory and 6 months field training work.
Career Options and Job Prospects
Although Health Inspector is a diploma programme, there are some good job opportunities that candidates can seek after completing this course. Jobs are available at Government and Private sectors.
Government Sectors
Public Health Department
Medical Department (All)
Co-operation Department ( Health)
Municipality
Town Panchayat
Railway
Harbor
Air force
Navy
Army.
Private Sectors
Estates
Industrial ( More than 100 labors working)
Star Hotels
Medical Colleges
Non – Medical Colleges.