Trust & Management Team
In founding the Charitable Trust, Sri Rengaswamy Educational Trust (SRET) in 2001, the Founder Chairman, Prof. A.K. Natesan, was spurred on by the aim of fostering higher education to all and providing excellent professional educational facilities for rural India to uplift the downtrodden communities. Initially, the Trust started Teacher-Training Institutions, and in 2007, it carved a niche for itself in professional education under the brand name of Excel Group Institutions at Pallakkapalayam, Namakkal District, Tamil Nadu. These illustrious institutions housed in magnificent buildings are located on a sprawling area of over 130 acres beside the National Highway (NH-544) between Salem and Coimbatore in Tamil Nadu, India.
Sri Rengaswamy Educational Trust (SRET) is drawn forward by the vision of imparting high-quality Technical and Medical Education, in addition to Science, Commerce & Arts, and making the students imbibe the expertise that leads them from darkness to light, thus beckoning them to usher in a new and equitable society. Its prime axiom is to make the students emerge as a sturdy and vibrant generation that is academically sound, socially altruistic and financially enterprising. Standing tall at the summit of higher learning as a unique educational edifice, SRET has 14 institutions & 2 social organisations under its fold, known worldwide as Excel Group Institutions, Komarapalayam – 637 303, in the Namakkal District of Tamilnadu, India.
Objectives
To Achieve Education for All
To help the students to find some unique and sustainable competitive advantage in today's heightened competitive educational arena
To make education meet the changing needs of the people and the time
To take up the primary responsibility of enhancing excellence and diversity in teaching, research and in service
To envision institutions where education means the unfolding of the capacities of the mind
To make these institutions a place of intellectual growth for all communities of the nations of the world
To find ways and means to bring a quantum change in the quality of education
To develop human resources and skills by networking established colleges for quality education and practical expertise
About the Management
Our Hon'ble Chairman

Rtn. AKS Prof. A.K. Natesan, MCom, MBA, MPhil, PhD, DSADP, DLL, FTA
Founder & Hon. Chairman, Excel Group Institutions, Komarapalayam
Founder, Excel Enviro Energy Pvt. Ltd.
Director, Dr. AKN-Excel Agri Farms Pvt. Ltd.
Director, Dr. AKN-Excel Farm Products Pvt. Ltd.
President, Tamilnadu Ball Badminton Association (TNBBA)
Secretary, Association of Managements of Coimbatore Anna University-Affiliated Colleges (AMCAUAC)
Fellow of Textile Association (FTA)
Hon. Chairman, The Kavery Group Institutions, Salem
Prof. Dr. A.K. Natesan, Rotary District Governor & The First AKS Member of Rotary District-2982, is a visionary Higher Education administrator. He was the District Governor of Rotary International District-2982 for the year 2019-20. He is also the Hon. Chairman of Excel Group Institutions, Komarapalayam, & The Kavery Educational Institutions, Salem. He is the Secretary of the "Association of Management of Coimbatore Anna University Affiliated Colleges" (AMCAUAC) and the President of Tamilnadu Ball Badminton Association (TNBBA) for 2016-2020 and Chairman of ISTE (TN Chapter).
Profession & Awards

Prof. Natesan promotes four Engineering colleges, a Business School, a College of Architecture, Polytechnic Colleges, B.Ed./MEd Colleges, Naturopathy & Yoga Medical College, Homoeopathy Medical College, Pharmacy College, Nursing Colleges and a Physiotherapy College as well as Allied Medical Science colleges.
Excel Group Institutions outspreading a 130-acre, eco-friendly campus at Komarapalayam & The Kavery Educational Institutions extended over 32 acres of sylvan campus at Salem, employ 1000 plus teaching and non-Teaching staff provides for the academic as well as the non-academic needs of a total of 13,000 students.
Dr. Natesan has been awarded numerous meritorious Awards and conferred Titles by several Institutions and Professional Bodies. The Government of Tamil Nadu conferred on him the Title of the State's Best NSS Programme Officer, twice.  He also has been conferred on, prestigious awards like the "Kalingarayan Award".
Prof. Natesan has served the Rotary Club in the roles of the Club President, Assistant Governor, District Chair & Literacy Committee Chairman, District Governor for the year 2019-20 (RI District-2982) and is now invested as the District Trainer for the year 2022-23.
Education

Dr. A.K. Natesan did his Doctorate – Ph.D. in Financial Management – from Bharathiyar University, Coimbatore, and obtained his MBA from National Institute of Technology, Trichy (formerly REC). He completed his PG in Sri Vasavi College, Erode, & UG at PSG Arts College, Coimbatore. He has over 38 years of experience in Higher Education as an administrator, Professor and Executive leader.
Dr. A.K. Natesan has travelled across the world and visited many Universities in the USA, Canada, Argentina, the UK, Sri Lanka, Malaysia, Thailand, Singapore, UAE, Nepal, Bhutan, Bangladesh, Hong Kong, Macau, etc. The entire family of Dr. A.K. Natesan are Paul Harris Family (PHF) Awardees and he has contributed over USD 3.10 Lakh, equivalent to Indian Rupees 2 Crores, and he has attended a District Governor-Elect (DGE)'s International Training Conference at San Diego, the USA, for a week.
As 'TEAM EXCEL' GOVERNOR:
Started 3 New Clubs @ Hosur & Salem.
Collected Rs. 5.45 lakhs as The Rotary Foundation (TRF) Donation including an Endowment Donor & an Arch Klumph Society (AKS) Membership
Executed the mega projects of Global Grand, including the Namakkal & Hosur Dialysis Centres for 5 lakhs US Dollars.
Coordinated with PDG K. S. Venkatesh & Dr. Sagadevan to raise Rs. 1 crore donation for Covid Trust Hospital.
As a Trainer, imparted all the Trainings using novel methods.
Continuously implemented Global Grow Rotary's 'PROJECT BLUE' by providing Furniture to Government Schools in District-2982 & in 3203–Erode District.
He has become the first Arch Klumph Society (AKS) member of our District by pledging to contribute 2.50 Lakh US Dollars to Rotary Foundation.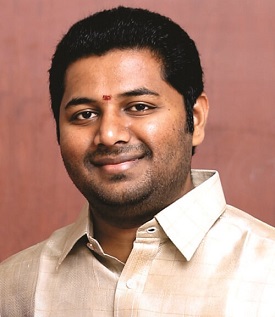 The Vice Chairman

Rtn. AKS Dr. N. Mathan Karthick, MBBS, MHSc (Diabetology), MISTE, PHF
Vice-Chairman & Secretary – SRET
Vice-Chairman, Excel Group Institutions, Komarapalayam
Director, Excel Enviro Energy Pvt. Ltd.
Managing Director, Excel Hi-Tech Infraa & Services Pvt. Ltd.
Managing Director, Dr. AKN-Excel Agri Farms Pvt. Ltd.
Managing Director, Dr. AKN-Excel Farm Products Pvt. Ltd.
Vice-Chairman, The Kavery Group Institutions, Salem.
A graduate of the illustrious Harvard University-tied up Sri Ramachandra Medical College, Chennai, Dr. Mathan Karthick is a proven leader who builds respectful and empowering relationships with Principals, Faculty and Staff. He has succeeded in making Excel Group Institutions blaze forth in the Technical, Medical, Arts, Siddha, Homoeopathy & Paramedical Courses crowned with a Multispeciality Hospital.
Dr. Mathan Karthick's forte is his ability to innovate and adapt to the exigencies of the existing scenario and it helps Excel Group Institutions scale new heights in quality and achieve accreditation to higher orders of ranking.
Dr. Mathan Karthick is a member of Erode Round Table, CII–Young Indians, Rotary Club of Komarapalayam, ISTE, MCI and other local social organizations.
Managing Trustee
Rtn. AKS N. Parvathy, PHF
Chairperson & Managing Trustee – SRET & Excel Group Institutions, Komarapalayam
Rtn. Mrs. Parvathy is a person who cares for the students, faculty and visitors with motherly affection. She ensures better interiors and infrastructure for efficient and productive working. With her vision and coordination, she has helped SRET to reach unmatchable levels of excellence.

The Principal cum Medical Superintendent

Dr. K. Vibhas, B.N.Y.S., M.B.A.(HM), CNCC
Dr. K. Vibhas is a graduate from the prestigious SDM college of Naturopathy and Yogic Science, Dharmasthala, affiliated to Rajiv Gandhi University of Health Science, Karnataka, in the year 2004. He has further obtained his Masters in Hospital Management from Bharathiyar University, Coimbatore. He serves the institute with passion in the field of Naturopathy and Yoga with his 16-years of rich academic and clinical experience. He was the former Assistant Professor at ZG College, Calicut, and former Professor at JSS Institute of Naturopathy and Yogic Science, Coimbatore. Presently he is a member of the Board of studies, the Inspection committee and Expert committee of The TN Dr MGR Medical University, Chennai. He has published a research paper on 'the Awareness of Yogic Management of Diabetes among the public' and served as a Research Project Evaluation Expert of Rajiv Gandhi University of Health Science, Karnataka. He has also served the Professional Community of Yoga and Naturopathy Doctors as its President and the Secretary of Indian Naturopathy and Yoga Graduates Medical Association (INYGMA), Kerala Chapter.
Principal's Message
As a result of the evolution of health problems, the current health care system must change its focus towards holistic health-oriented model, which is based on the enhancement and maintenance of health and not just on the cure of diseases. Holistic health typically considers the whole person – body, mind and spirit; its approach towards healing goes beyond just eliminating the symptoms.
'Naturopathy' or 'Naturopathic medicine' is a form of alternative medicine employing a wide array of 'natural' treatments. It favours a holistic approach with non-invasive treatment and generally avoids the use of surgery and drugs.
A positive attitude and a peaceful mind are conducive to healing and happiness, irrespective of the nature of diseases or indisposition. 'Yoga' is believed to offer a means for the actualization of human potential to its maximum through its three dimensional approach to health i.e., physical, mental and spiritual. Yoga is very much relevant even today and the world is fortunate that such practices have survived over the centuries.
Yoga & Naturopathy is one of the best lifestyles ever devised to treat diseases of modern civilization such as Obesity, Hypertension, Diabetes Mellitus and Coronary Artery Diseases that are rooted in faulty lifestyles. The need of the current time is to have an integrated approach towards holistic therapy and that is how Naturopathy, conjoined with Yoga, stands unique amidst the Ayush Stream of Medical Sciences. This system of medicine is based on the scientific knowledge of the body, and uses treatments that have been proven effective through scientific research. Doctors are trained to have a thorough knowledge of the body's systems, diseases and their treatment.
India has a population of more than 1.29 billion people but there are a limited number of health care professionals, especially doctors per head of the population. For the above said reasons and to bridge the gap between the demand and supply of public health professionals in India, the Management of Excel Group Institutions has taken a timely decision to meet the challenge and to strengthen the delivery system of the healthcare services by imparting training in the Ayush stream of Medical Sciences from the academic year 2018-19.
We look forward to receive students from all over the globe to become world class doctors to combine the best concepts in Ayush across all directions through the medical programme Bachelor of Naturopathy and Yogic Sciences at our Excel Group Institutions.
Welcome you all to Excel Medical College for Naturopathy and Yoga!
"Discover the mind's influence on your health and explore body's natural ability to heal!"
– Dr. K. Vibhas, B.N.Y.S.,M.B.A.(HM),CNCC